Coffins and Caskets – What is the Difference?
Caskets
Caskets are rectangular or straight edged in shape. They have a hinged lid and swing clasps to secure the lid. They are larger in size and more intricate in the detailing on the inside of the lid which is often something that can be desired at the time of service or viewing.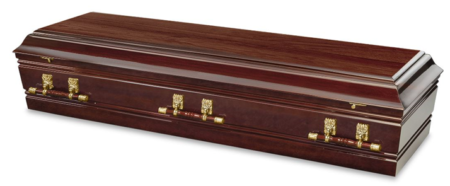 Coffins
Coffins are tapered at the shoulder and foot. The lid is completely removable and has thumb screws to secure the lid. Coffins are generally smaller in size than caskets.